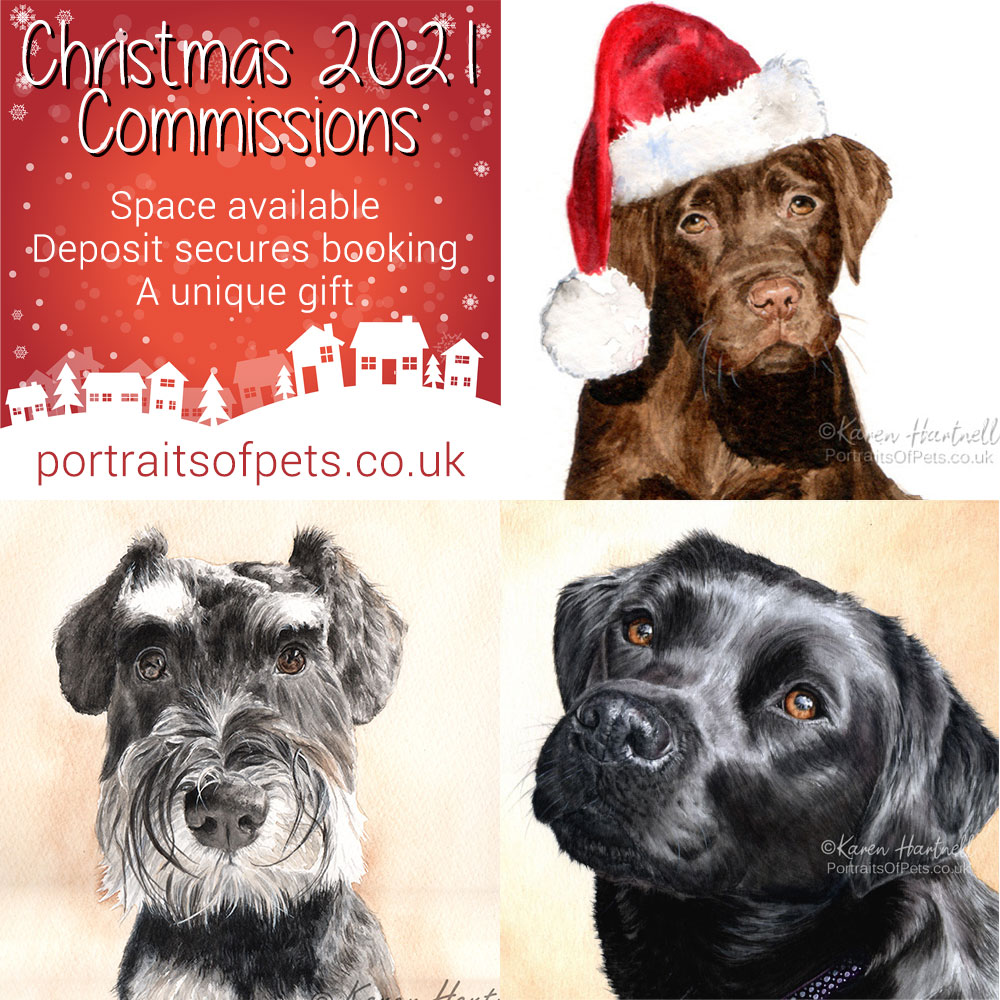 My order book is open for pet portrait commissions for the 2021 Christmas season.  Mentioning the 'C' word at the beginning of September does seem far too early, but in painting terms, it really isn't that far away!
A portrait makes a unique gift for any member of your family or friends to treasure of their beloved pet.  Portraits are painted from your photos. I have written a blog detailing the best photos to help me bring out the details in the portraits, you can read it here.
While there isn't currently a deadline for bookings in the run up to Christmas, early booking is recommended. A 50% deposit secures your place on my waiting list. 
International clients who would like a commission in time for pre-Christmas delivery are advised to book as soon as possible. I aim to get art works completed and mailed before the end of October. With the volume of mail leading up the the holidays, and the on-going Coronavirus situation, there can be significant delays.
Full details of the commission process can be found on my website here
Price guides can be found here
Download a PDF version of my Commission Guides here