Last year I started a portrait of my Labrador, Logie (yes, another painting of him!). It's based on a photo of him at Achmelvich Bay in the north west of Scotland. It was a beautiful morning when we visited in March 2018. Blue sky, turquoise sea, and white sands.

I have only just finished it, having put it aside for months. Here is the finished portrait, together with work-in-progress photos below that. It is painted on heavyweight watercolour paper, which is more like thick card in its rigidity and holds acrylics well.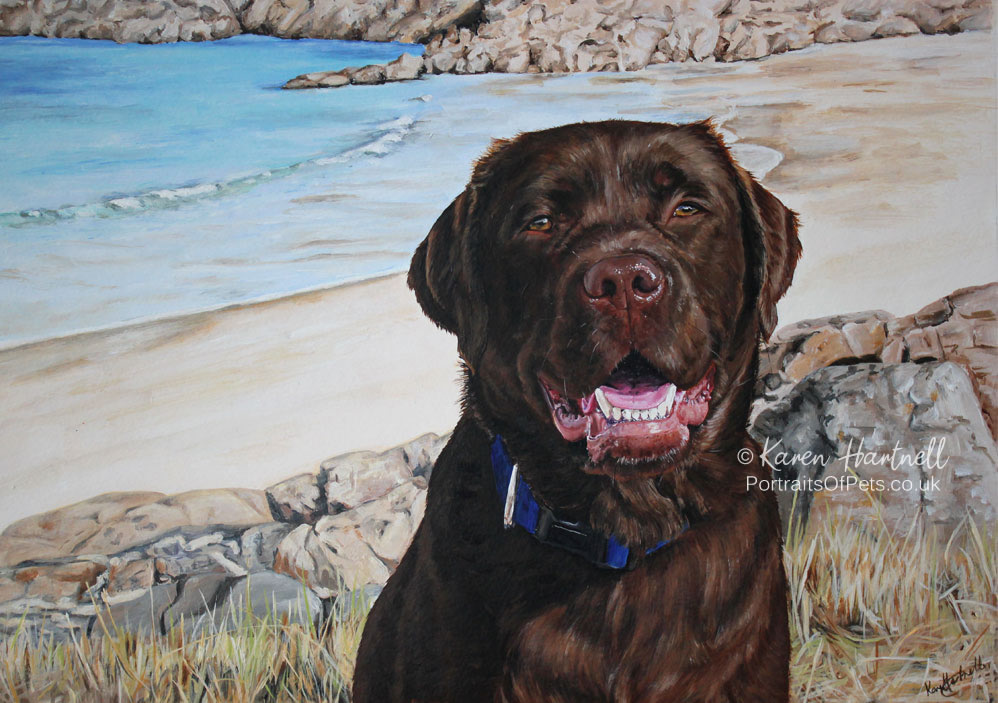 There's a gap in the progress photos from when I did the background, to starting on Logie. This is because I made the mistake of painting his eyes, ears and mouth first, and he scarily resembled the Joker from Batman, so I didn't take a photo! Thankfully, once I had added his fur, he became Logie.