'How much do you charge for a pet portrait?'
This is a question I am often asked.

The cost is influenced by many factors: paper size, number of pets, medium and time required for the work.

The larger a painting and / or the more pets included, the longer a painting takes to produce. Plus, larger paper equates to using more materials.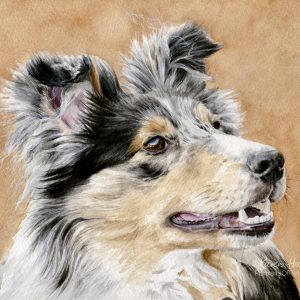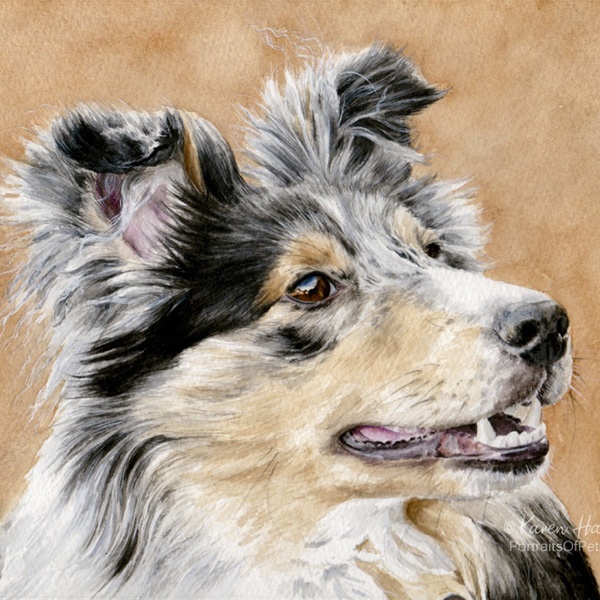 Your Portrait Requirements
When quoting for a pet portrait, it is very helpful to have an idea of your requirements, such as:
The medium required: watercolour, graphite pencil, or acrylics. You can see examples in my Galleries
Head-only portrait or full-body
Backgrounds: extra background work increases the price according to work involved
Paper size. I offer many sizes to suit different budgets, and these are listed on my Price Guides page.
Date required (if applicable, and subject to waiting list space)
I'm happy to offer advice if you are not sure on any of the above.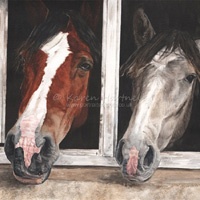 Further Commission Information
More information on the pet portrait commission process is given on the Commission Information page, as well as Other Information, such as photo tips, portraits with multiple pets, and payment information.
You are welcome to contact me if you would like a quote and advice on commissioning a portrait.