A new watercolour painting of 'A Happy Hedgehog'. Doesn't he make you want to smile?!

Artist's note: Original painting is now sold, but giclee art prints are available, details below.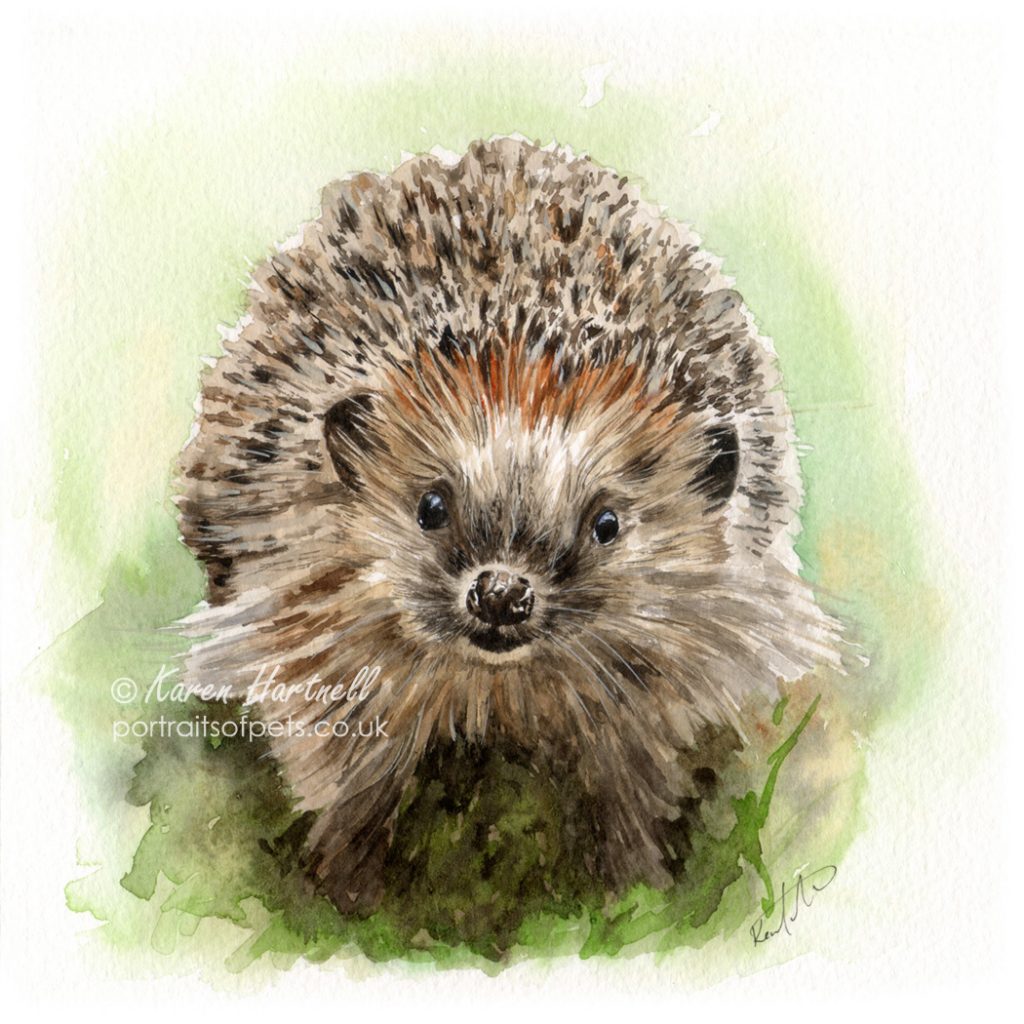 Hedgehog memories
A childhood memory of mine is sleeping over at my grandparents' house and being allowed to stay up late, keeping a watchful eye out for their visiting hedgehog. We named it Harry.
Back in the 1990s I used to draw hedgehog cartoons, I became obsessed by these prickly characters.
I have occasionally seen hedgehogs walking about at dusk. I remember being amazed at the sight of two pairs of long legs, which are often hidden in the grass.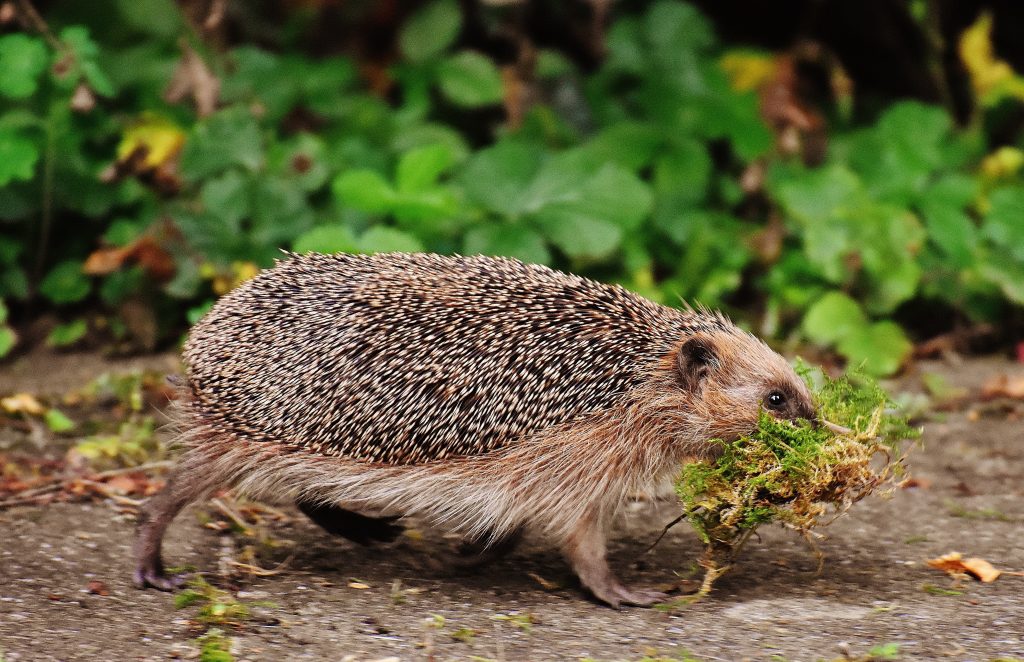 Hedgehog population decline
Sadly, the UK hedgehog population is really struggling. The only hedgehogs I have seen in recent years are sadly roadkill, but in a way that means that there should be a good population around.
Not a frequent visitor to my garden, but there's plenty of places to snuggle up and hide in it should they venture in. I really want to put food out and set up my trail cam, but with cats and potential of rats, it's not a wise move.
As hibernation season approaches, remember to always check for hibernating hedgehogs in leaf and wood piles especially before having a bonfire.
You can read more about hedgehogs on the British Hedgehog Preservation Society's website.
Giclee art print
Giclée prints are now available in my online shop. Full product information here: A Happy Hedgehog Giclée Print. ​
Printed by dStudio on Somerset Enhanced Velvet 255gsm art paper. dStudio produces Giclée prints using Fine Art Trade Guild approved printers, inks and papers. They're archival quality, meaning your prints will retain their beautiful colours and quality for well over 100 years.
Artwork painted from a reference photo by Alexas_Fotos on Unsplash.