While dogs seem to be my most common commission request, I have done several rabbit paintings.
I used to have a pet rabbit when I was a young child. She was a White Rabbit and I called her 'Mrs Nibble' after a character in one of my favourite books at the time, Mrs Nibble from the Blackberry Farm series of books written by Jane Pilgrim.
The rabbit paintings I have completed to date can be viewed in my Rabbit Portraits Gallery.
Rabbit painting examples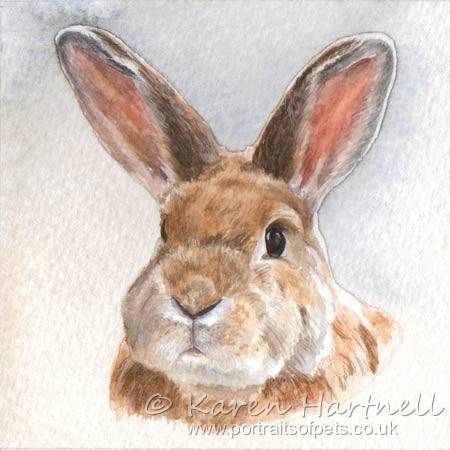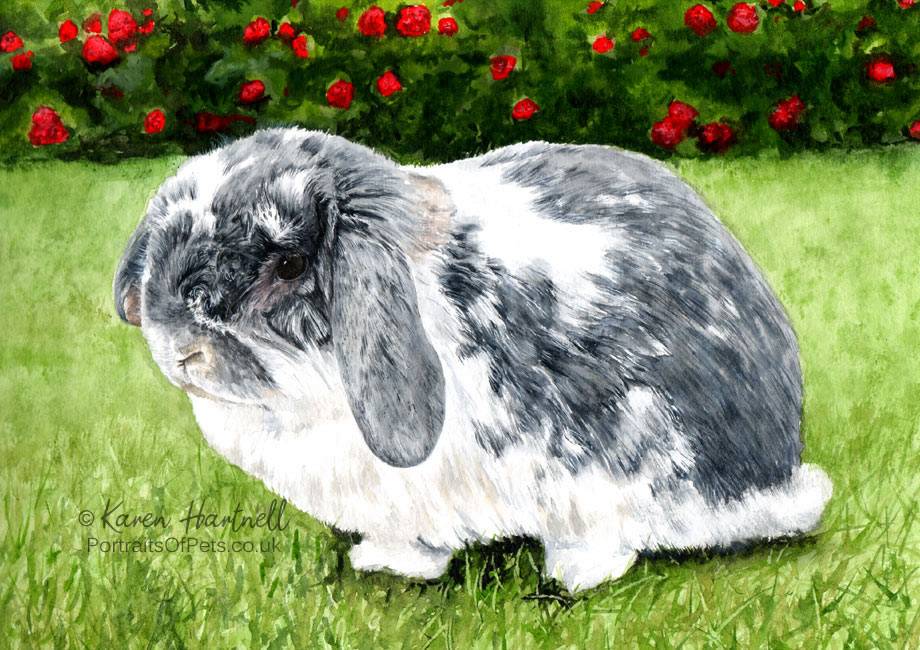 How to commission a painting
If you are interested in commissioning a painting, you can find more information on the process at the following pages:
If you would like a non-obligation quotation, please
contact me
at either of my email addresses.