I recently spent a week in Dumfries and Galloway, south west Scotland, returning to a lovely cottage we stayed at last summer. The area is steeped in Second World War history. Nearby Wig Bay on the shores of Loch Ryan had been a RAF flying boat base. Cairnryan, where the ferries now depart for Ireland, a military port. There are the crumbling remains of many war time structures.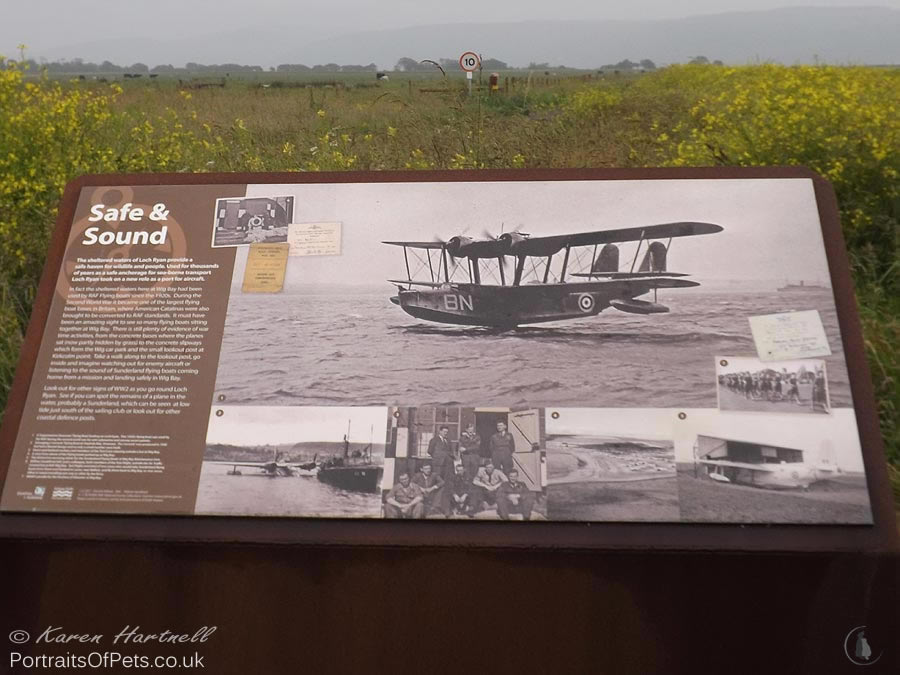 In the field across the road from the cottage, a brick and concrete Stanton air raid shelter and the remains of a small brick building still stand. After some research, the building could possibly be remains of an ablutions block. This year, due to a new access being built, another air raid shelter has appeared, previously hidden beneath its camouflaged grass covering.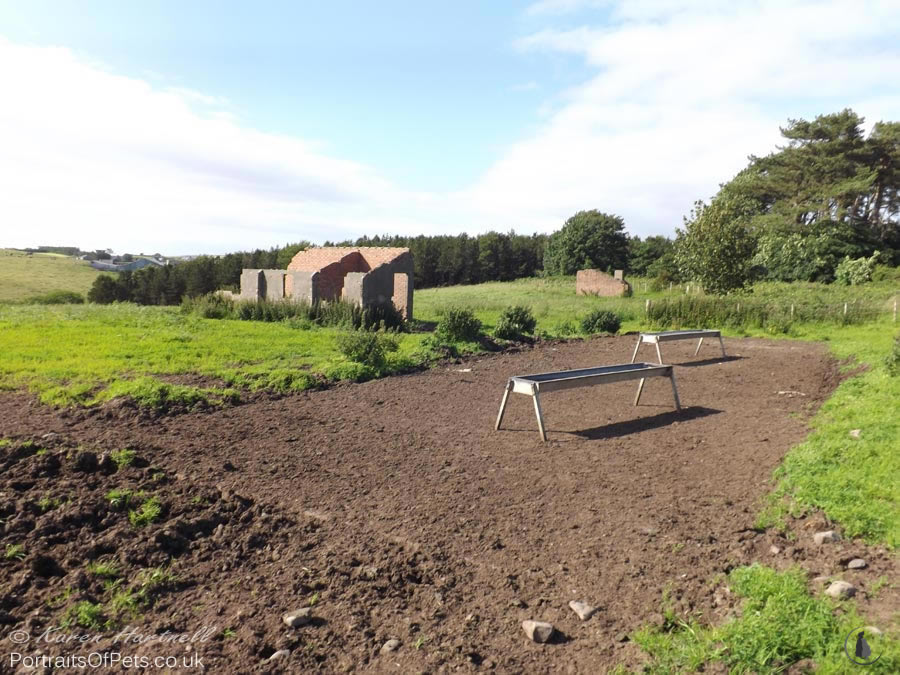 During my visit this year I wanted to sketch the air raid shelter and building. I took an A5 sized sketch pad, my trusty mechanical HB pencil and a 3B graphite. It was a very windy day when I attempted to draw the air raid shelter. Standing up trying to draw, wind buffering the paper and myself; just some challenges of drawing from life! The building I could see from the lounge window so I managed to sketch that one in windless luxury.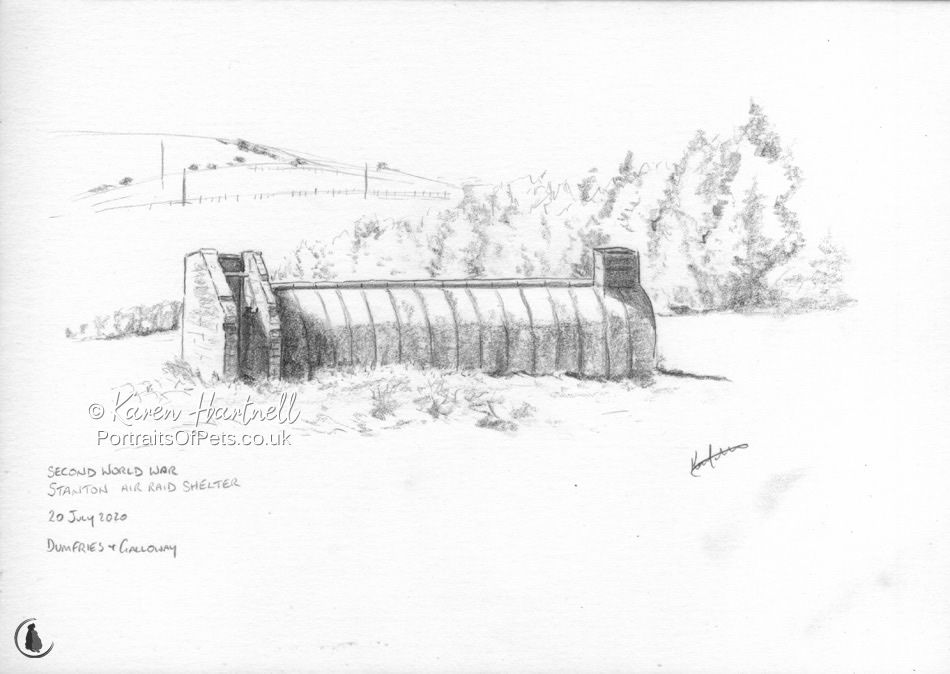 Returning home, I had a trawl on Street View, and discovered I could go back to 2009. The the building in the field still had a roof and four walls. It's sad to see it now, half a shell which will only hasten it's demise.

The air raid sheltered has also suffered during the last 11 years, with brickwork on the entrance missing in the interim. The images also showed another similar building close to the recently unearthed air raid shelter, as well as another shelter across the road.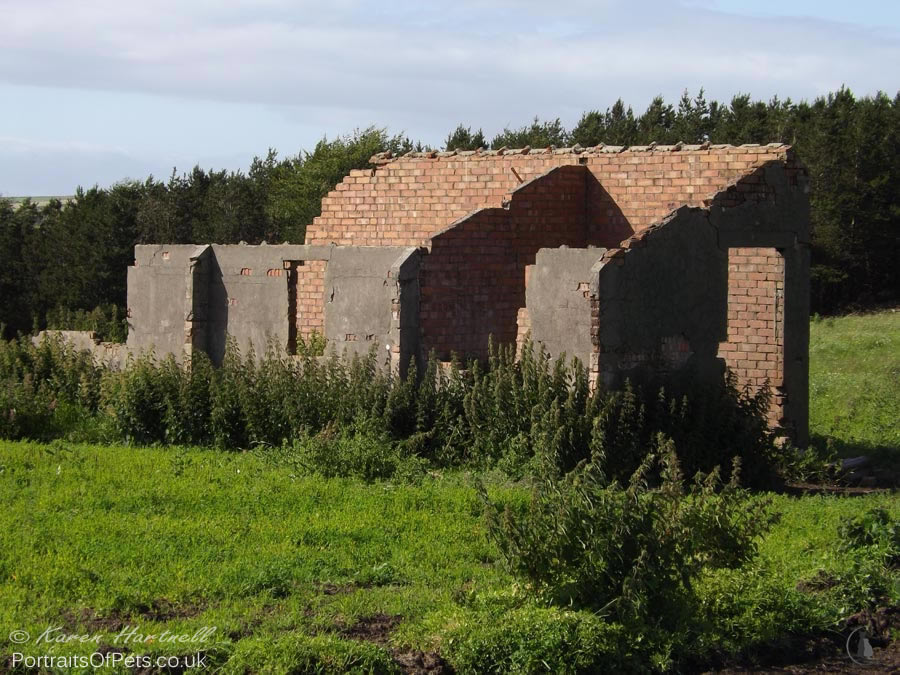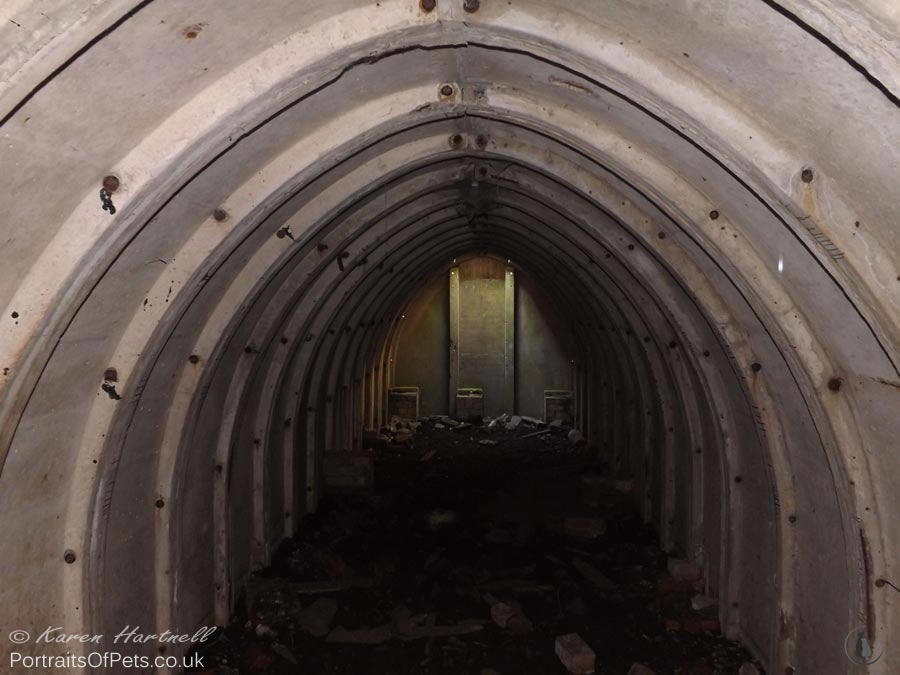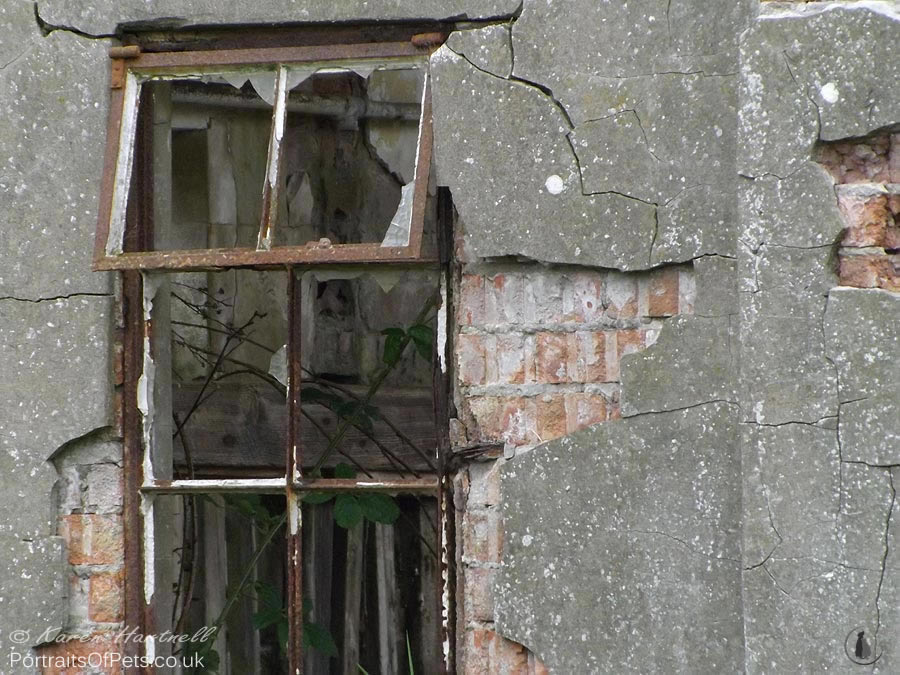 How I wish I could travel back and see it how it used to be. The area was an RAF camp for the men and women based at Wig Bay.

We also walked up to the remains of four gun emplacements and a command post on a hill the opposite side of Loch Ryan.

I'm hoping to do a bit more art along these lines, I feel ink and watercolour could work well. Although I can't get there easily to draw more of the structures from life, I've got a vast collection of photos now to work from. There are plenty of ruins around the area where I live too, with many former RAF wartime airfields having been located here.

I recommend the book "RAF in Galloway 1910-2000" by AT Murchie, which gives a great account of the RAF in the area, especially during the war years.

The area around Stranraer is well worth a visit if you are interested in Second World War history.
© Karen Hartnell