It is always wonderful to be commissioned to paint a portrait of a member of my Labrador Logie's family. In 2019, I painted the portrait below of Logie's sister, Breagha.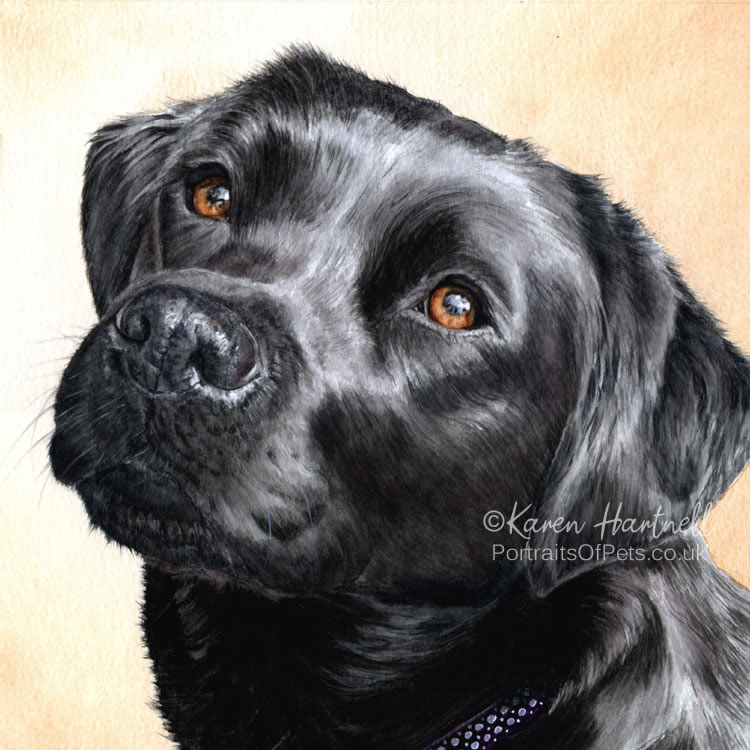 The next family member I painted a portrait of was Logie's great, great, great auntie, Kara, a Christmas surprise for her owner. Logie often plays with his half-sister Arya, who is three days older, and Kara is her auntie. (It gets confusing with all of these Labs to keep track of who is related to who!)
What I did notice when painting Kara is that she has a similar whisker pointing upwards just like Logie does on the same side of his muzzle.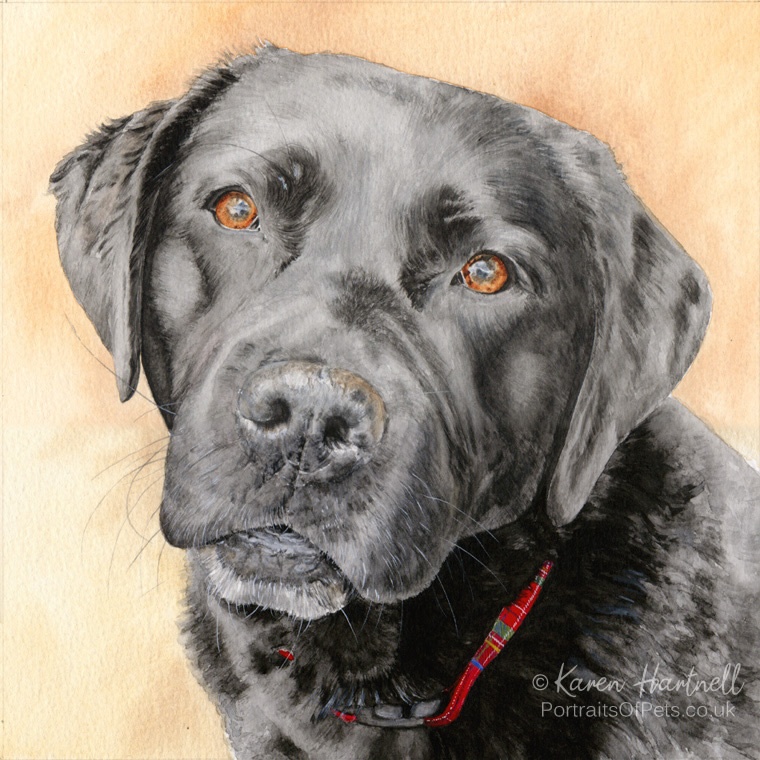 And, just because, here's a photo of Logie with Arya, enjoying a walk in our local hills together last summer.