I've always wanted to try coloured pencils.
Towards the end of 2019, I was thinking about a new art challenge for myself for the New Year. Coloured pencils are something I haven't had a proper go at.
A tin of Derwent Drawing Pencils sat in a draw for a few years, unused, bought on a whim, too scared to actually put pencil to paper.
Last year I blogged about some Red Squirrel visitors to my garden (Red Squirrel Garden Visitors blog post), so I have plenty of reference material, and hours spent watching them. I decided on an image of a pregnant female red who was the first to visit in the summer.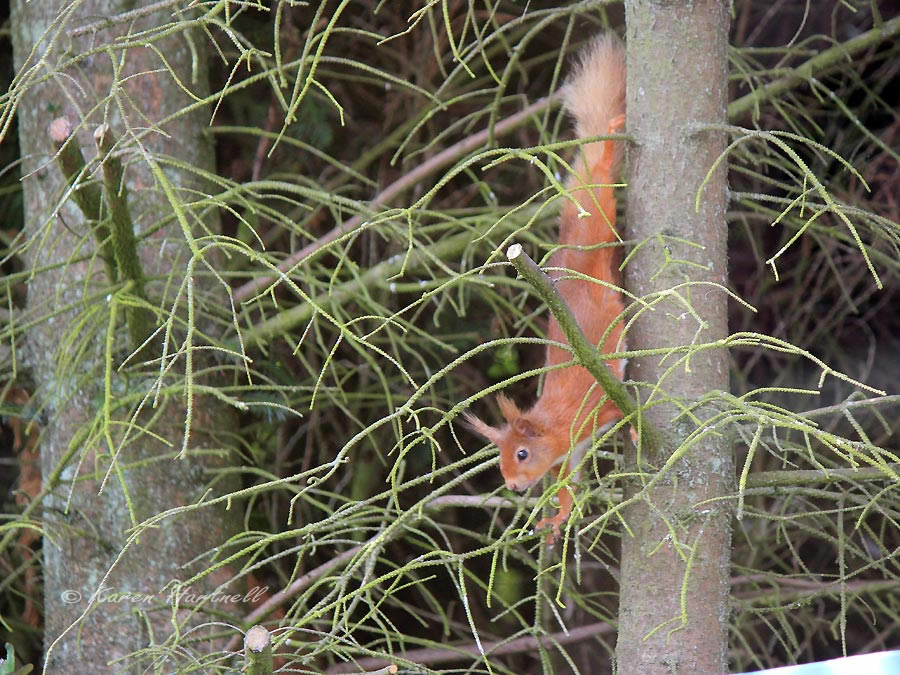 Portrait of a Squirrel
With subject matter in hand, it was time to decide on paper. I opted for Bristol board paper; a bright white, smooth, stiff card-like paper.
After the first hour's work, I was ready to bin it. I couldn't achieve the colours I wanted, and the pencils were too soft. Very different to working with than my usual paint. I took a break.
Coming back to it with a clear head, I resumed. As I built up the layers of colour, I realised it wasn't too far off the way of working with watercolour: keep layering until you reach the desired colour and tone.
In the end I was really pleased with the result. Below is the finished portrait.
Artist's note: Since I wrote this blog, the original drawing has sold. It was lovely that it found a good home.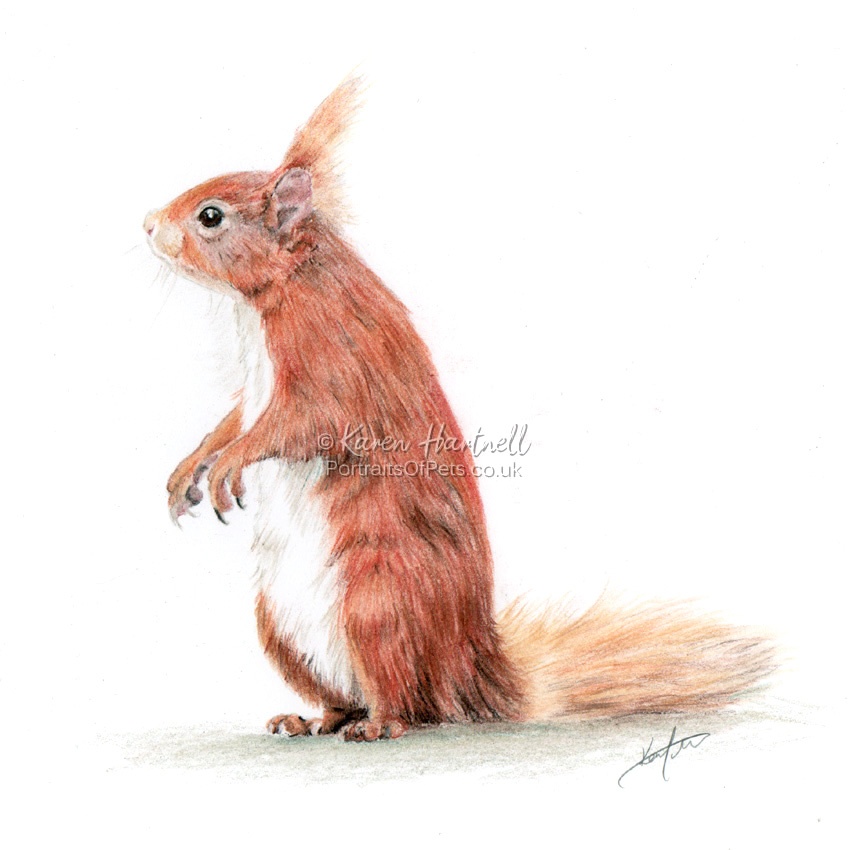 Materials
Derwent Drawing Pencils
Paper: Smooth Bristol Board
Size: 7″ x 7″
I will use the pencils again, experimenting on different types of paper to find my preferred materials.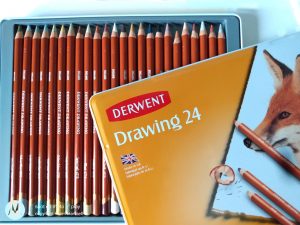 © Karen Hartnell 2020