I've put together this blog post to give you a few hints and tips for taking the best photos for your pet portraits.

I hope the following examples will be a helpful guide to select photos for your portrait.

Please don't worry if you don't have a perfectly lit, fine detailed, shot. I do understand that you may only have limited photos available; for example, if a pet has sadly passed away or if it is a surprise gift. I will be able to advise which images are best for the work, or if photo quality will limit portrait size options.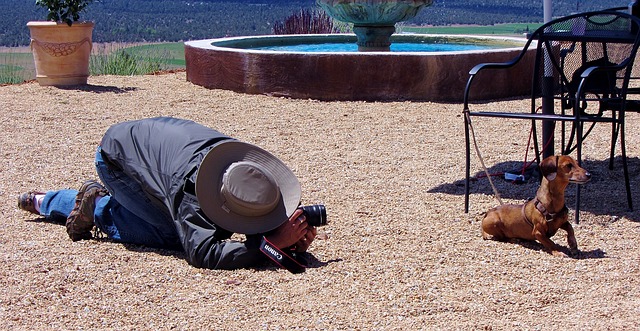 1 Photo tips to get a natural pose
Aim to take photos at your pet's eye level, in natural light. Outdoors on a cloudy, but bright, day means that fur colour is not washed out by bright sunlight.

If using a smart phone, I would always try to take photos outside on a bright day to capture the best image quality. More details on taking photos with smart phones, below.

Eyes should be visible, unless your pet has a lot of fur, which is another challenge!

Taking photos indoors using a flash will usually create unnaturally bright areas on the fur and cause light reflection off the eyes. Their colour won't be as vibrant as natural light.
2 Take as many photos as you can
You can never have enough photos! If you are taking images specifically for the art work, then you will have a good choice to look through to find the photo that really shows your pet's personality.

You may have a selection of photos but are unsure which will be the best for a painting. I'll be happy to advise.

I've learnt that you can never have enough treats either!
3 Fine details
The more details that appear in your photograph, the finer details I can work into the painting. 

The eyes are the most important feature, they bring your pet to life through their painting and are often the first thing that draws you in to it. Therefore, nice clear eyes are really important to try and capture in photos.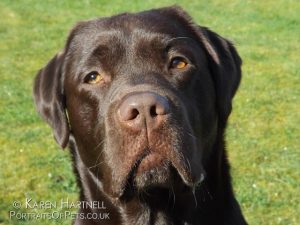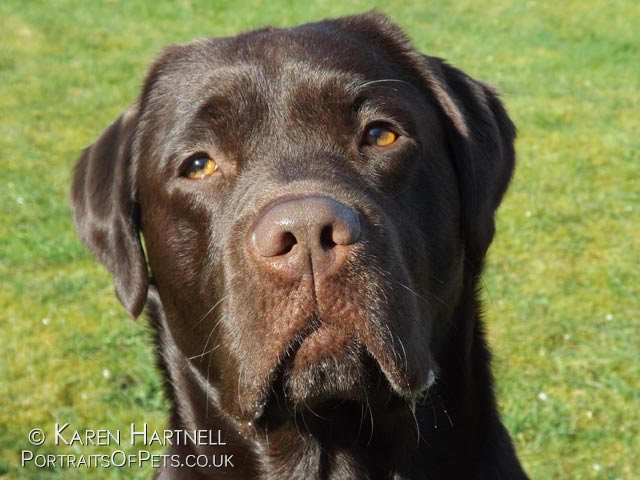 4 Smartphone Photos
As good as smartphone cameras are nowadays, they really cannot compete with the sensor quality of a proper camera, which usually provides a better natural overall colour tone. 

Below are a couple of examples. If you use a smartphone, ideally take photos outside to capture the detail.

If you only have a phone camera, please don't worry, as the majority of photos I receive for portraits do tend to be taken with phones nowadays. I admit, I always have mine handy on walks and tend to use it more now than my 'proper' camera!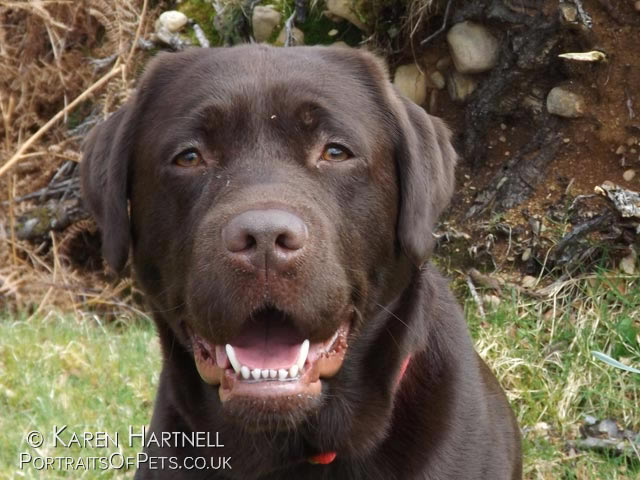 5 Cropped Photos
The example below is a nice pose, but crop in on the head and you can see how the quality of detail to work from is not as good as having a nice close-up to begin with.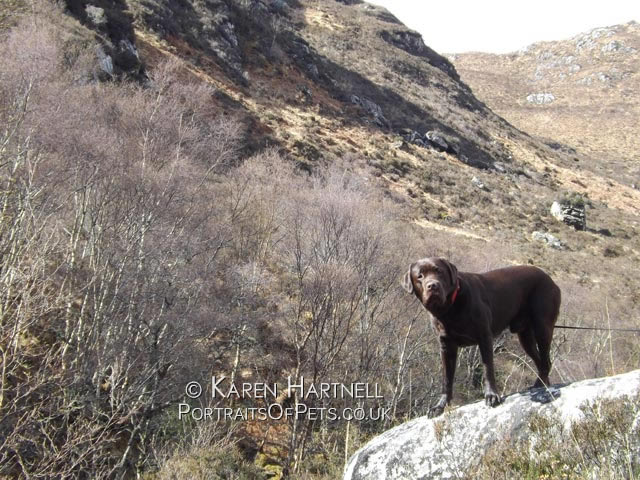 6 Poor Lighting Conditions
Photos taken indoors or outside on very dull days can be difficult to work from as the subject can appear very dark/flat, sometimes blurred, with little in the way of fine detail visible, such as fur direction, eyes, nose.

If these kinds of photos are the only source you have, then I do try and get as much details as possible into the portrait using my many years of experience for areas that may not be clear in photos, such as direction of fur and eye positioning.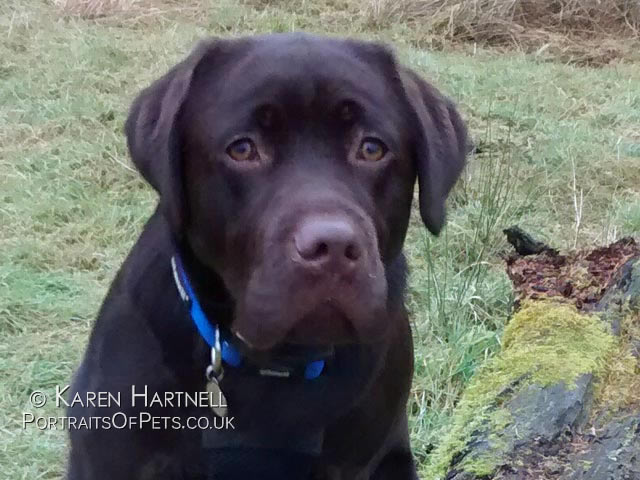 7 High Resolution Photos
Please send me the highest resolution of the photo you have available. Ideally the original image that was taken with the camera without any editing.

Images saved from Facebook, for example, have usually been compressed to a smaller file size.

Cropped photos, or photos where the head isn't very large on the main image, shown in the example below, will lose resolution when enlarged. Pixelation is an artist's enemy!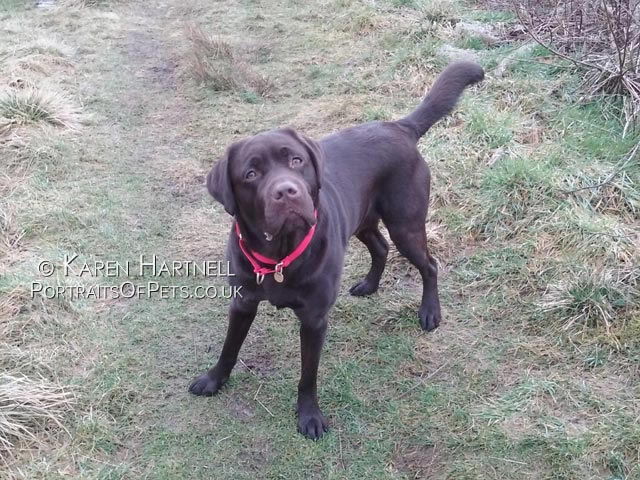 In Summary
Please remember that I only have the photo to work from and, in most cases, I don't know the pet.  

If any areas look a solid dark colour on your photos, such as eyes or fur, that is all I will be able to see. I do try and put in more detail if the portrait requires, such as fur texture/direction and eye colour, where it may be washed out or in dark shadow in photos.

I hope this blog post has given you some helpful hints and tips when taking photos of your pets for their portraits.

I do know how difficult it can be to get pets to pose; they are very good at blinking just as the camera takes a photo!

I'm happy to help and advise with any pictures you have, and make suggestions as to which provides the best details.

See the Commission Information page for full details on how to commission a pet portrait.

Please get in touch if you would like to discuss a portrait.