I've been lucky to have these lovely Red Squirrel visitors to my garden over the last four weeks.
I set my trail camera on the feeding area to catch them when I'm not watching.
I bought a squirrel feeder the day after I saw the first squirrel, and it's being well used.
The Red Squirrel in the photo below is female and was the first of the visitors, and looked very much like she was pregnant. She hasn't visited for a week, I'm wondering if she has given birth.
The squirrel pictured below is a male. I had a surprise when checking my trail camera images after being away on holiday, and laughed when I saw this image of him in the squirrel feeder! He's coming to the feeder every day at the moment, which I've now mounted on the fence.
In the second photo of him, you can see that his ear tufts are not as prominent as the female's. I can easily tell them apart. The female also has a tiny scar above her right eye.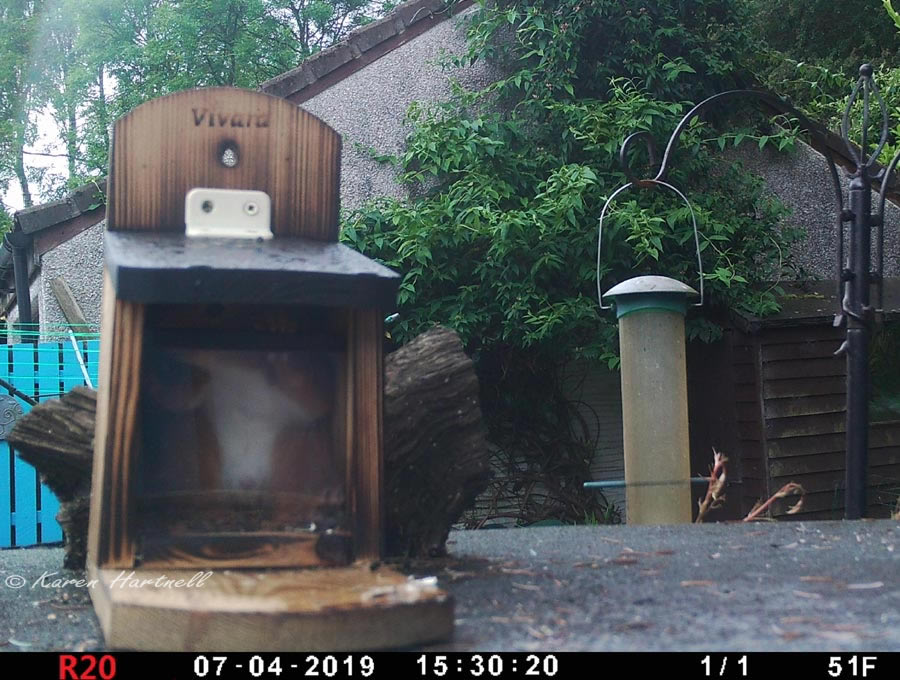 Red Squirrel population where I live
The Reds are definitely expanding their population in Kinross-shire, Scotland. I'm seeing them more when out and about in my local area.
When I first moved here in 2003 it was always grey squirrels who would visit the garden, but I've not seen one of those here for a long time. That could be in part due to the increase in Pine Marten in the area, another wildlife success.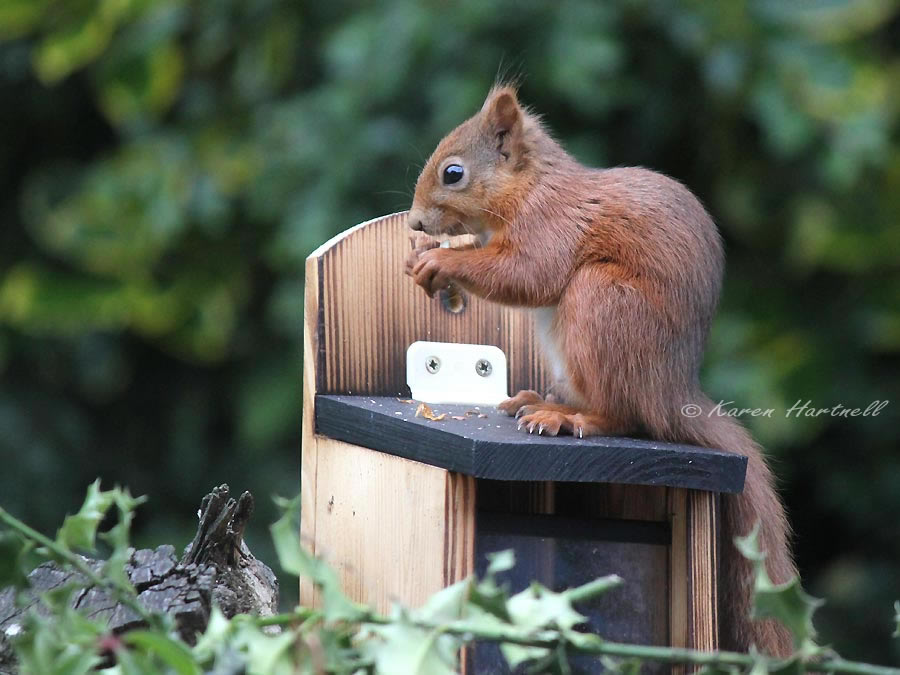 Red squirrel art
I enjoy painting these cute squirrels. I have a few paintings of them in my Wildlife Gallery.
---
All photos copyright Karen Hartnell and may not be reproduced in any way.