The hills of Coigach and Assynt have a beauty not found elsewhere in the UK. Their distinctive silhouettes define the skyline of north west Sutherland. The rocks here are some of the oldest on the planet.

I've been lucky to visit this area several times and I'm always blown away by its beauty.

I've painted a couple of watercolours of two of the iconic peaks: Stac Pollaidh and Suilven.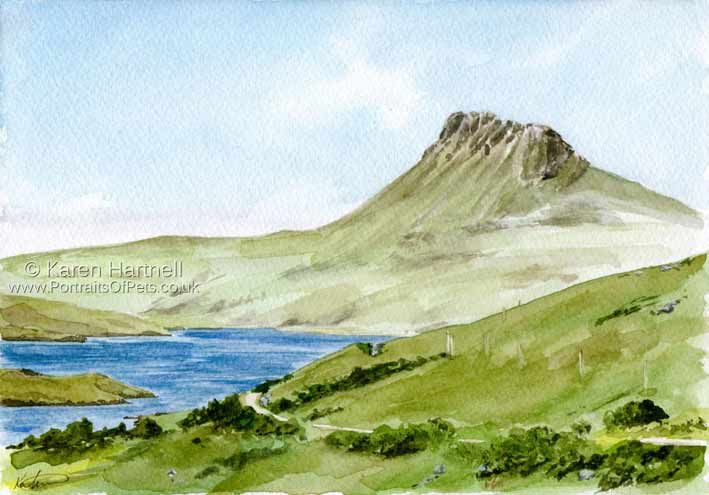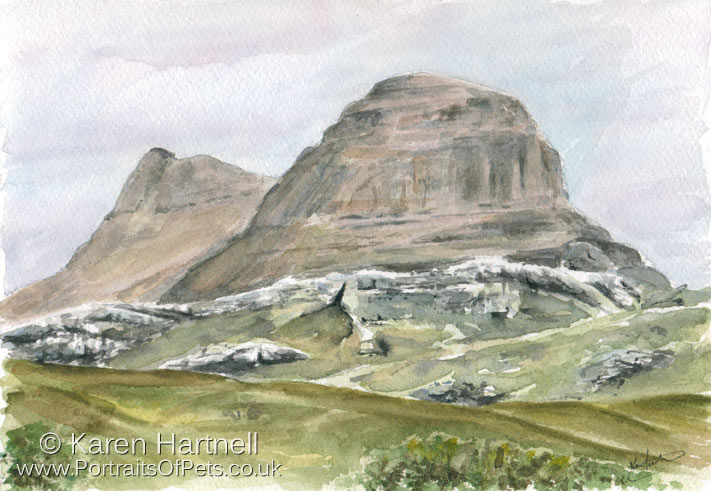 I have hiked Stac Pollaidh twice, although not to the very top. The views are breathtaking.
I was lucky enough to spot a couple of eagles soaring around distant Suilven's summit the last time I was on Stac Polliadh during a beautiful autumnal day in November 2019.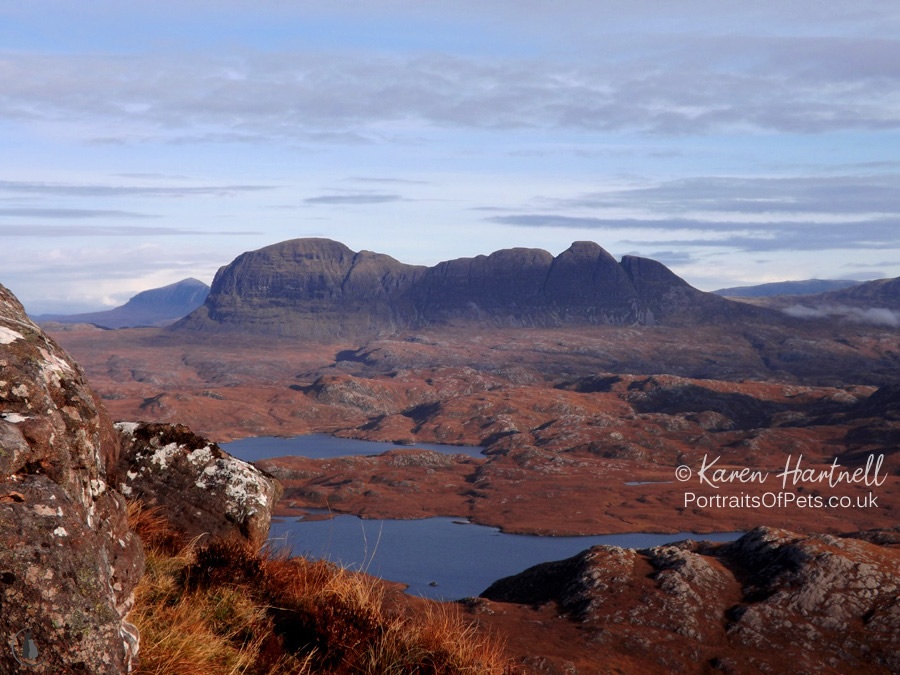 © Karen Hartnell