I thought I would put some blogs together about the wildlife art I have created and what inspired it. The first of these is my watercolour painting of two White-tailed Eagles soaring above Castle Island, Loch Leven in Kinross-shire during the winter.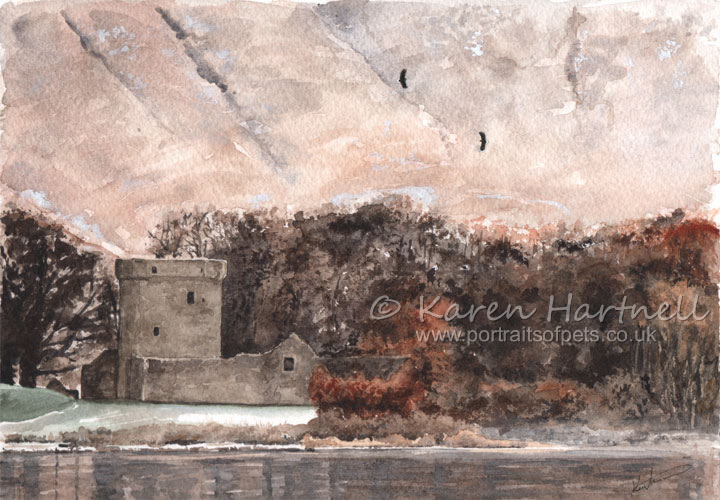 I've spent many hours sitting in freezing winter conditions watching these particular eagles, known as Turquoise H (female) and Turquoise X (male) because of their corresponding wing tag ID. They were regular visitors to Loch Leven during the winter months, usually appearing after the first hard frost or snow. Originally brought over as chicks from Norway in 2009, they were released in Fife as part of the east Scotland reintroduction.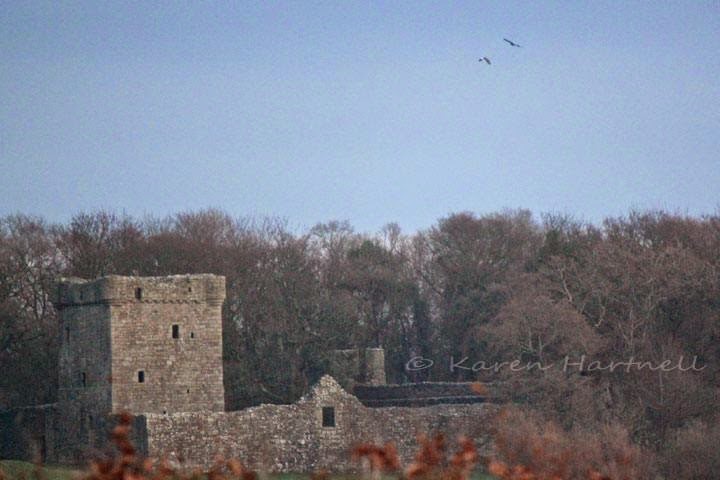 The particular day that the painting is based on, I watched the pair flying and soaring. Often perching on Reed Bower Island, then taking flight. The sun was shining on them, perfect for watching. This was in the morning and I spent a couple of hours there, before heading home and getting the camera batteries charged up and I headed back again later. As dusk started to creep in, the eagles took flight and soared above Castle Island for a few minutes before landing out of sight at the rear of the island and settling down to roost for the night. I wanted to capture the soaring moment in a painting, the way they were banking with white tails showing.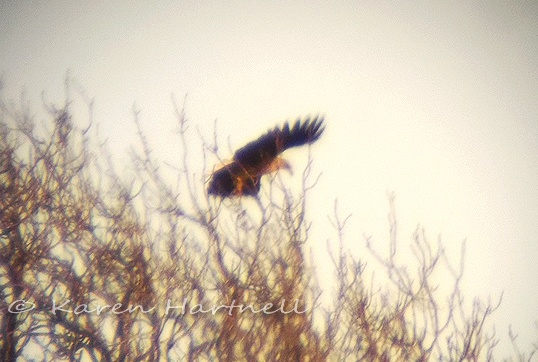 Having the birds visiting the loch was a great nature story. Sadly, they've not been back for a few years now. I do know Turquoise X found a new life over on the west coast even though he paired with H for a while! Never a dull moment in eagle life. They inspired my Eagle Antics cartoon short story Frozen Nuptials that you can download for free here: Eagle Antics Books.
The original of the painting isn't for sale, I have it framed on my wall, but I do have a print available in my store here: Art Prints
© Karen Hartnell