A watercolour painting I completed in 2022 of a Red Fox.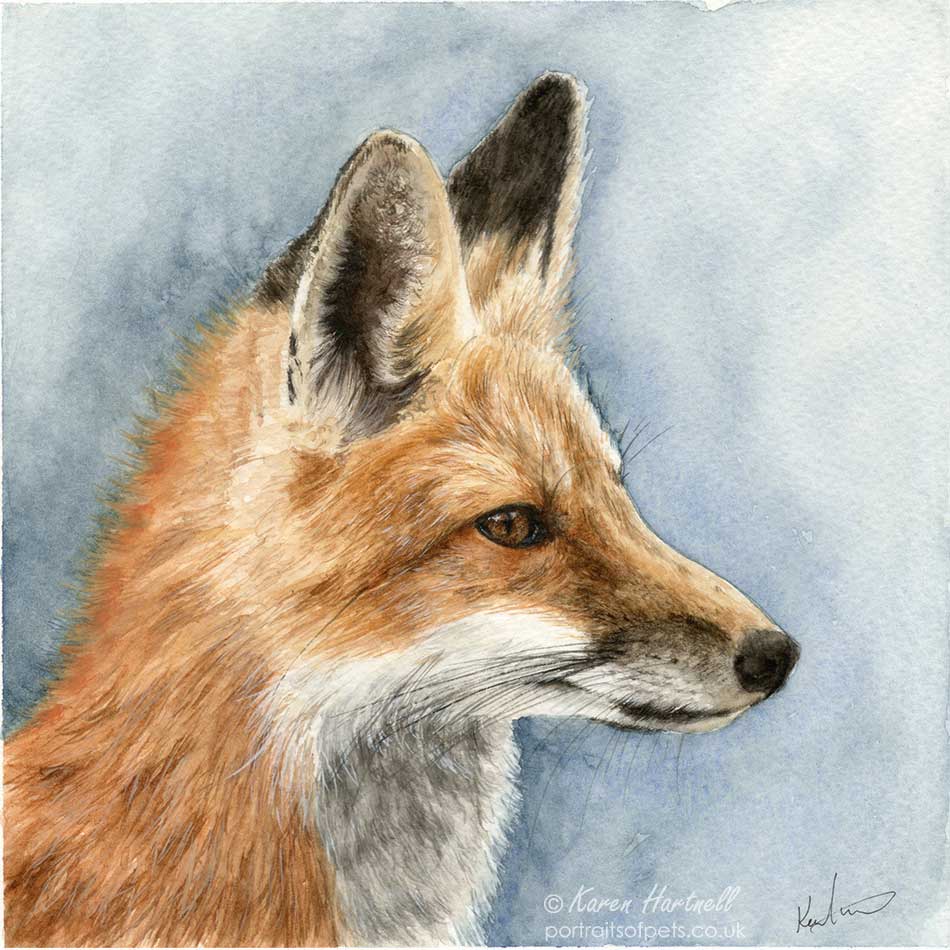 The red fox
I haven't seen many foxes in the wild. The closest I seemed to get most of the time was my old Labrador who always took a fancy to rolling in fox poop (never a nice drive home with that smell in the car!).
A Red Fox made an appearance once when I was walking along the local river. I looked up at the opposite river bank, and there was one trotting along the grass, before disappearing from view. My first wild sighting.
The only other sighting I've had was when carrying out nest watching duties for a pair of White-tailed Eagles. I was sat in a pop-up hide in a forest, with a trail several metres away in front. I caught sight of a fox walking along the trail. Best sighting ever. It stopped and sniffed about and went on its way.
I'm sure that was also the time an angry little Red Squirrel was squeaking up a tree nearby!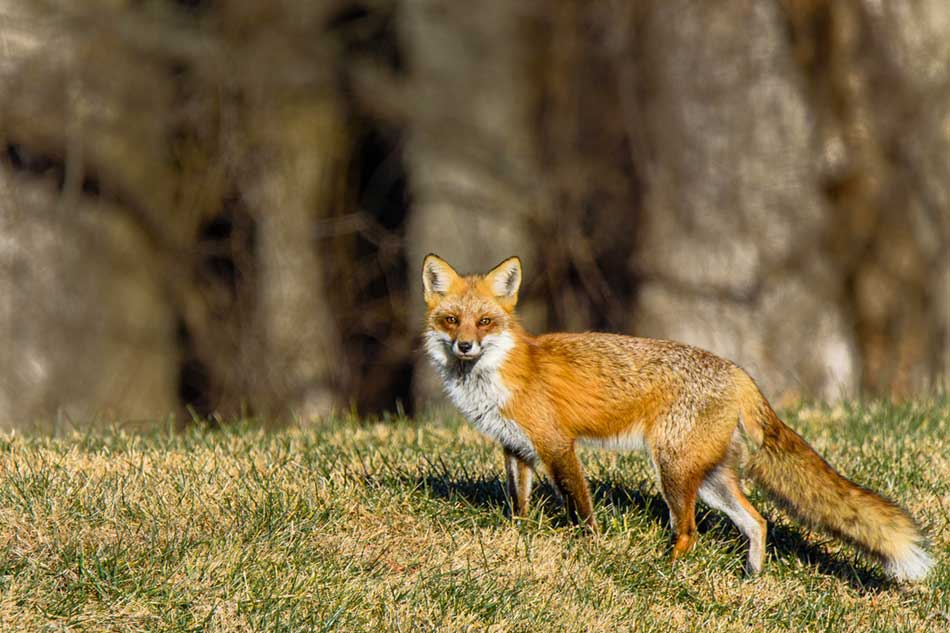 Painting information
The original painting is for sale in my online shop here: Red Fox original watercolour painting
Size: 8 inches by 8 inches / 20.3 cm x 20.3 cm
Medium: Watercolour
Paper: Bockingford NOT 535gsm watercolour paper
Reference photo: Photo by Louis-Etienne Foy on Unsplash
Giclee art print
Giclée prints are available in my online shop. Full product information here: Red Fox Giclée Print
​Prints are produced by dStudio on Somerset Enhanced Velvet 255gsm art paper. dStudio produces Giclée prints using Fine Art Trade Guild approved printers, inks and papers. They're archival quality, meaning your prints will retain their beautiful colours and quality for well over 100 years.
8by8 Wildlife Collection
This painting is part of my 8by8 Wildlife Collection. Read more about the collection and view the other works here: 8by8 Wildlife Collection