The story behind this drawing of a White-tailed Eagle on the Isle of Mull.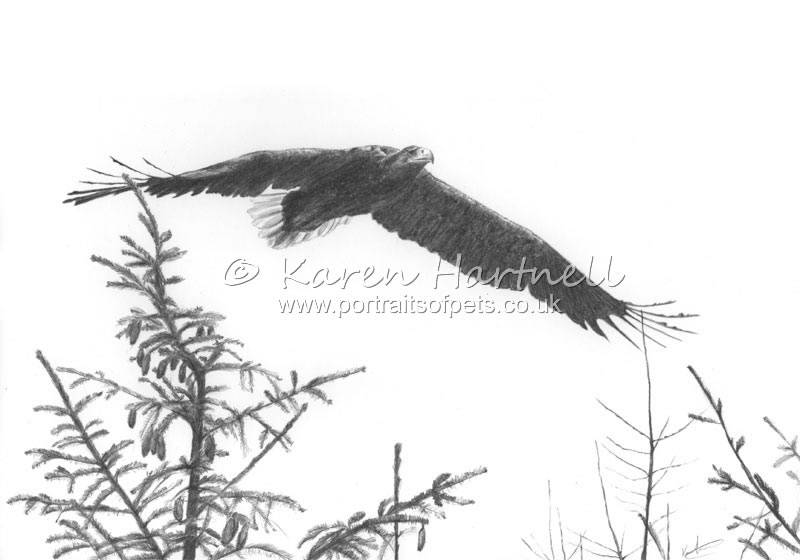 This eagle and his mate regularly flew past, or over, the house where I was staying on the Isle of Mull, back in March 2015.
The scene in the drawing captures a moment the male flew low over the trees next to the garden. An amazing sight and so close.
Eagle fly past
This is a video of one of the eagle's fly pasts. Unfortunately, the weather was against me that day, with drizzle and poor light. Nice to have a record of it though.
Despite having seen many of these birds, I still get very excited every time I spot one!
That particular holiday I was in my element. There is a reason the Isle of Mull has earned the nickname Eagle Island.
On the morning of departure, as I drove out onto the main road to head towards the ferry terminal at Craignure, the eagle pair flew low right next to the road towards me.
I may have got something in my eye…
Painting materials
Medium: Graphite pencil
Size: A4 size
Paper: Smooth white Bristol board