My drawing of a male White-tailed Eagle with a flounder fish. The eagle is clutching his meal in his razor sharp talons, while perching on a wooden post encased in seaweed, situated in the Eden Estuary, Fife, Scotland.
Meet the eagle
This particular eagle is a male who was brought over from Norway as a chick in 2009, for the East Scotland Sea Eagle Reintroduction Project. He and his mate, also from the 2009 cohort, chose to have their territory in Fife. I've spent many hours watching them.
The male is known as 'Turquoise Z' because he was fitted with turquoise wing tags which had a white letter Z on them. He lost one wing tag quite early on, so from a distance it was easy to tell if it was the male or female I was watching if he was showing a blank wing!
Last time I had the opportunity for a bit of eagle watching was 2020. I spotted Turquoise Z standing on a sandbank for ages. He eventually took off, landing on a nearby wooden post. The post is one of many remnants from the Second World War, erected to stop enemy gliders from landing on the beach. After a brief rest, he took flight and gave a close fly past.
One amazing memory I have is when I was in the hide on nest watch duties and he flew so close to it that I could hear the movement of air that his massive wings were creating.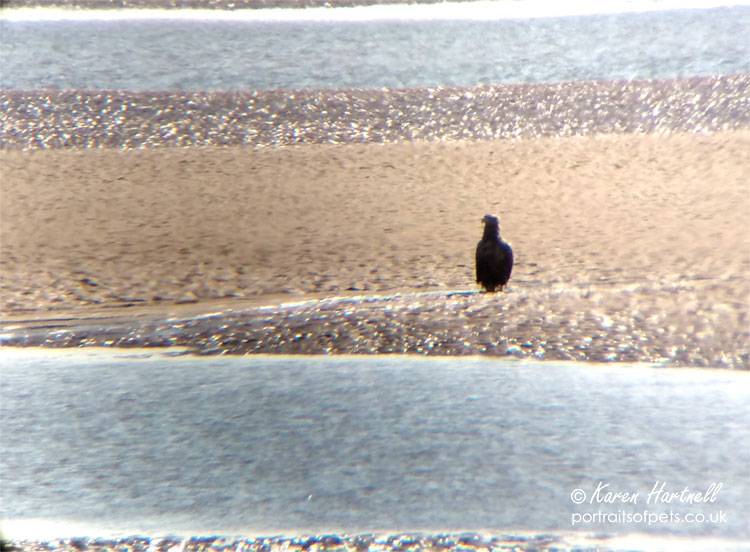 The artwork
Size: A4, 297 mm x 210 mm / 11.69″ x 8.27″
Medium: Graphite pencil
Paper: smooth Bristol board
Reference photo: Drawn from a reference photo by Kathryn Whyte, used with permission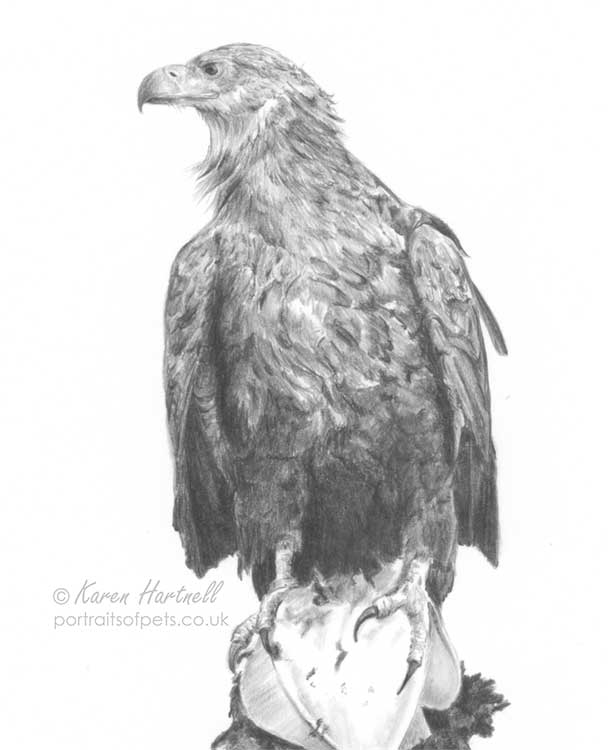 Where to purchase the Giclee fine art print
Giclée prints of this drawing are available in my online shop. Full product information here: White-tailed Eagle with Fish Giclée Art Print
Giclée prints are printed by dStudio on Somerset Enhanced Velvet 255gsm art paper. dStudio produces Giclée prints using Fine Art Trade Guild approved printers, inks and papers. They're archival quality, meaning your prints will retain their beautiful colours and quality for well over 100 years.