A new set of coloured pencils, can only mean one thing, a new portrait! I decided to draw one of my favourite birds, the Puffin.
A Puffin with Faber Castell Polychromos pencils
After some more research into the various types of coloured pencils, and which would suit my needs the best, I opted for a set of 24 Faber Castell Polychromos.
The polychromos pencils have a harder core compared to the soft Derwents I used previously for my Red Squirrel coloured pencil portrait. A harder core should mean that they stay sharper for longer, which is perfect for detailed work.
Although I had limited colours in the set I bought, I was able to achieve most blends of colours I required. It is easy enough to purchase individual new colour additions whenever I need them. Any excuse for more art supplies!
I hope you like my drawing of this stunning bird.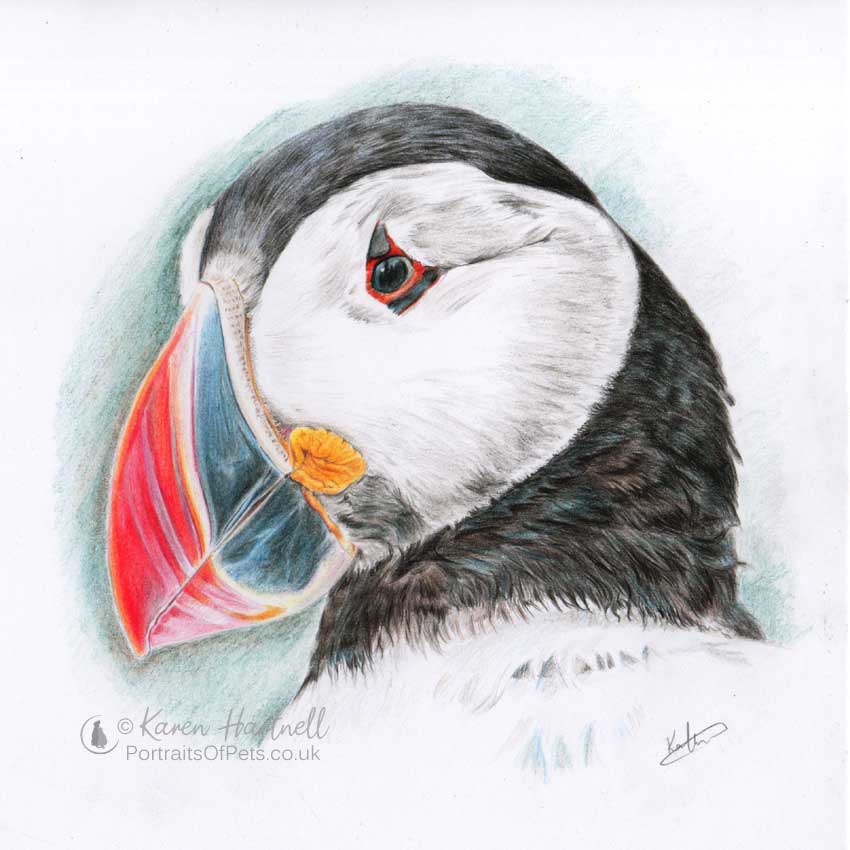 Artwork information
Size: 7" x 7"
Paper: smooth Bristol Board
Medium: Faber Castell Polychromos pencils
Reference photo: Menno Schaefer @ Wildlife Reference Photos
The original artwork is available to purchase in my online shop: Puffin Head Portrait Original
Puffins of the Isle of May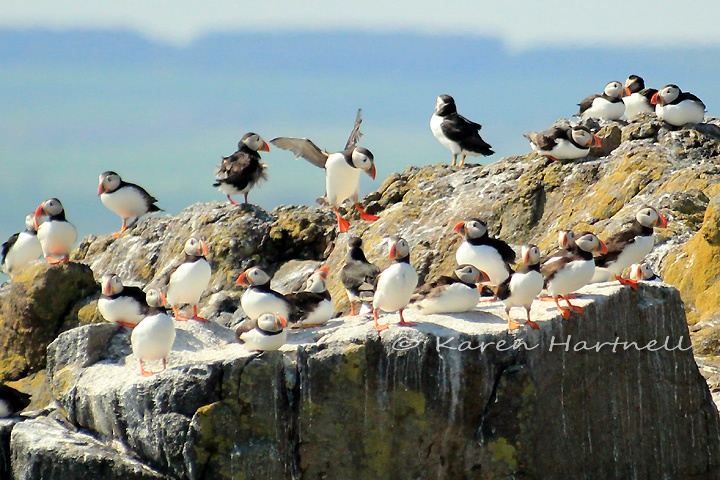 I think Puffins are great characters to watch and have been lucky to spend time doing just that in various Scottish locations.
The best views I've had so far have been on the Isle of May in the Firth of Forth.
The Isle of May is one of the largest puffin colonies in the UK. It becomes home to more than 80,000 puffins during the breeding season.
Unfortunately, the last visit involved a very rough crossing there and back. My sea legs aren't that great apparently and it put me off the boat journey for a while!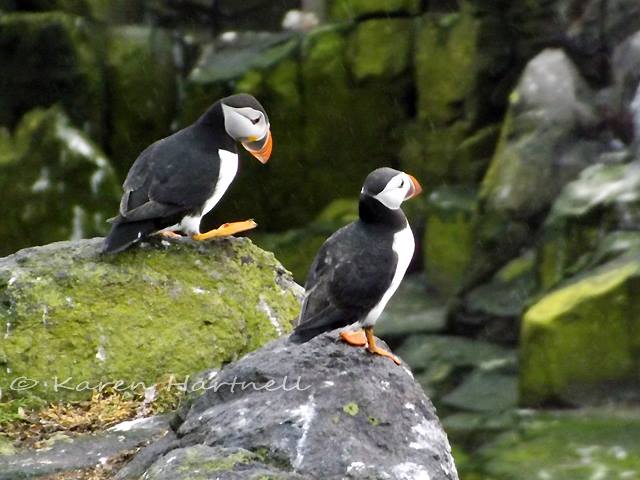 © Karen Hartnell 2020