I recently completed a small watercolour portrait of an Osprey and recorded a time-lapse video as I painted.

It's the time of year when Ospreys begin to return to their breeding grounds in the UK after spending the autumn and winter months in the warmer climate of Africa.

I shall be keeping my eyes peeled for these fantastic birds.
Time-lapse of an Osprey painting
Below is the time-lapse video of the Osprey painting in progress.
The finished painting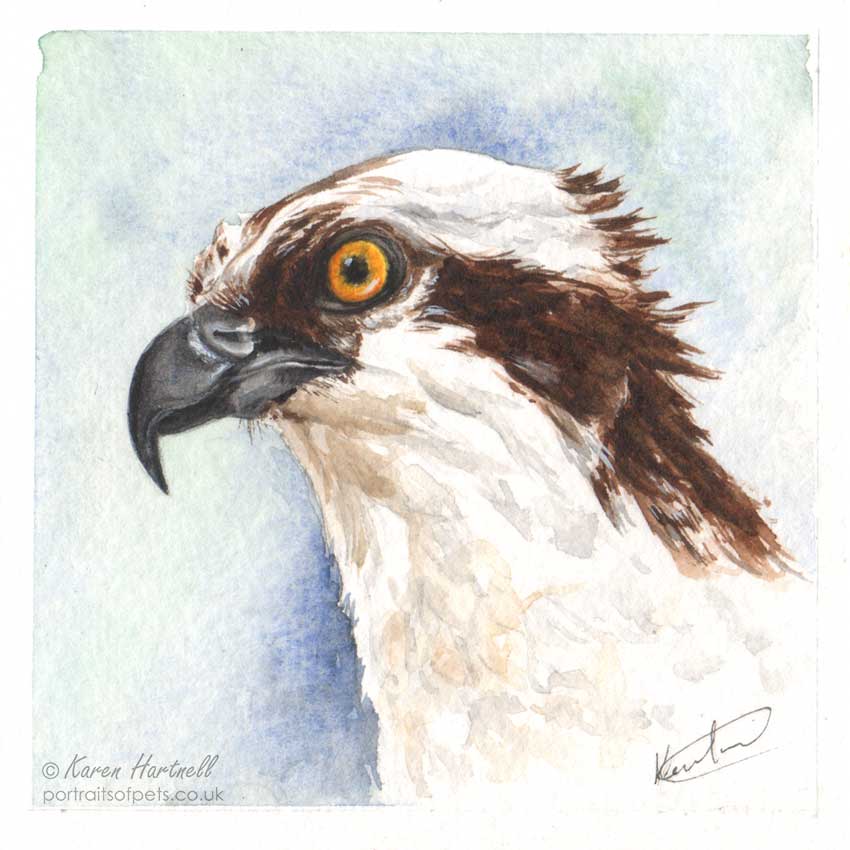 Painting information
Size: 4 inches x 4 inches / 10.5 cm x 10.5 cm
Medium: Watercolour
Paper: Bockingford NOT 535gsm watercolour paper
Painted from a reference photo by Joshua J. Cotten on Unsplash .
How to purchase the original
The original artwork is available. Full details of the artwork can be found in my online shop here: Osprey Portrait: Watercolour Painting