The Waxwing is a beautiful bird. A pinkish buff colour, crest set atop the head, black eye 'mask'. But it's the red wax-like tips on the wings that give this bird its name.

A longed-for winter visitor, some years large numbers are seen throughout Britain. You may be lucky enough to have a group locally, working their way through the berries, often in supermarket car parks.

I had my first Waxwing encounter in October 2016 during a walk in Borgie Forest, near Tongue in the north of Scotland. The sighting was a week after the first group of migrants were spotted arriving on Shetland.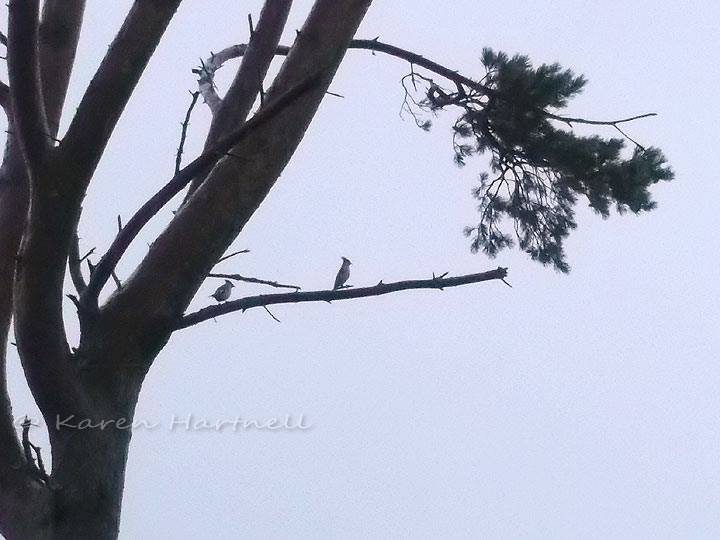 I've had a few local sightings since then. One group surprised me appearing in a tree in my village and I had no camera or binoculars on me!

Currently in progress is a Waxwing watercolour painting. Below is a progress photo. Size 12″ x 12″. I'm also recording a video timelapse of it, and will post the video once the painting is finished.
Reference photo: Dee Carpenter, Wildlife Reference Photos.

© Karen Hartnell