My original watercolour painting titled Winter Waxwing is now available to purchase. In addition, I have had giclée art prints produced. Either will bring a touch of winter wildlife into your home.
The painting
My watercolour painting depicts a Waxwing (Bohemian variety) eating winter berries. A crisp frost covers the foliage and red berries. I love winter, especially when the frost gives everything a pale hue, or the snow turns a landscape white. It's a great time to spot wildlife busy foraging for food.
The original art work is available in my online shop here: Winter Waxwing, original watercolour painting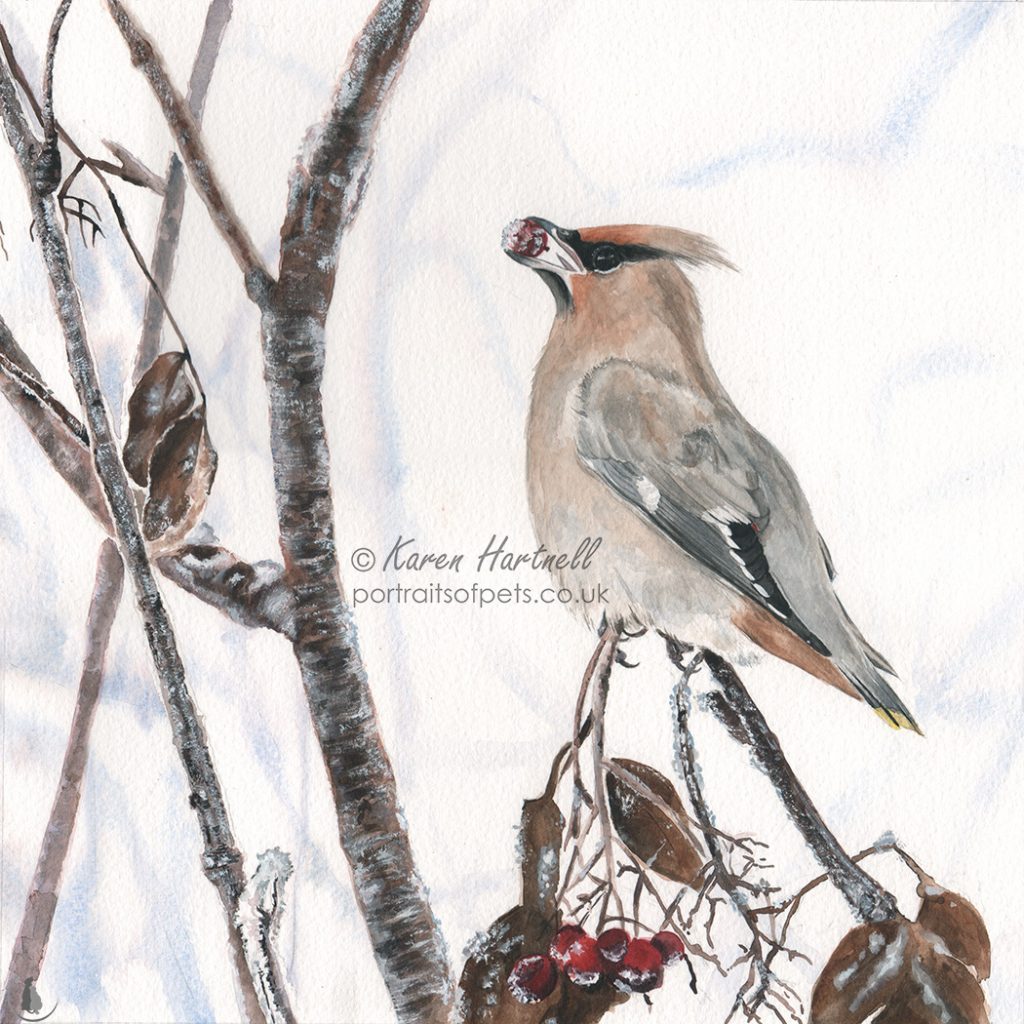 Materials
Winsor and Newton Cotman and Professional watercolours
Size: 12″ x 12″ / 30 cm x 30 cm

Paper: heavyweight Bockingford watercolour paper, 535gsm (250lbs)

Painted from a reference photo by Dee Carpenter at Wildlife Reference Photos
The giclée print
The fine art giclée print is reproduced as an open edition from my original watercolour painting. It can be viewed in my online shop here, priced at £39.99: Winter Waxwing Giclee Art Print
​Size: 14″ x 14″, size includes a 1″ white border around the image.
Printed on Somerset Enhanced Velvet 255gsm art paper, a similar texture to the watercolour paper used for the original paintings.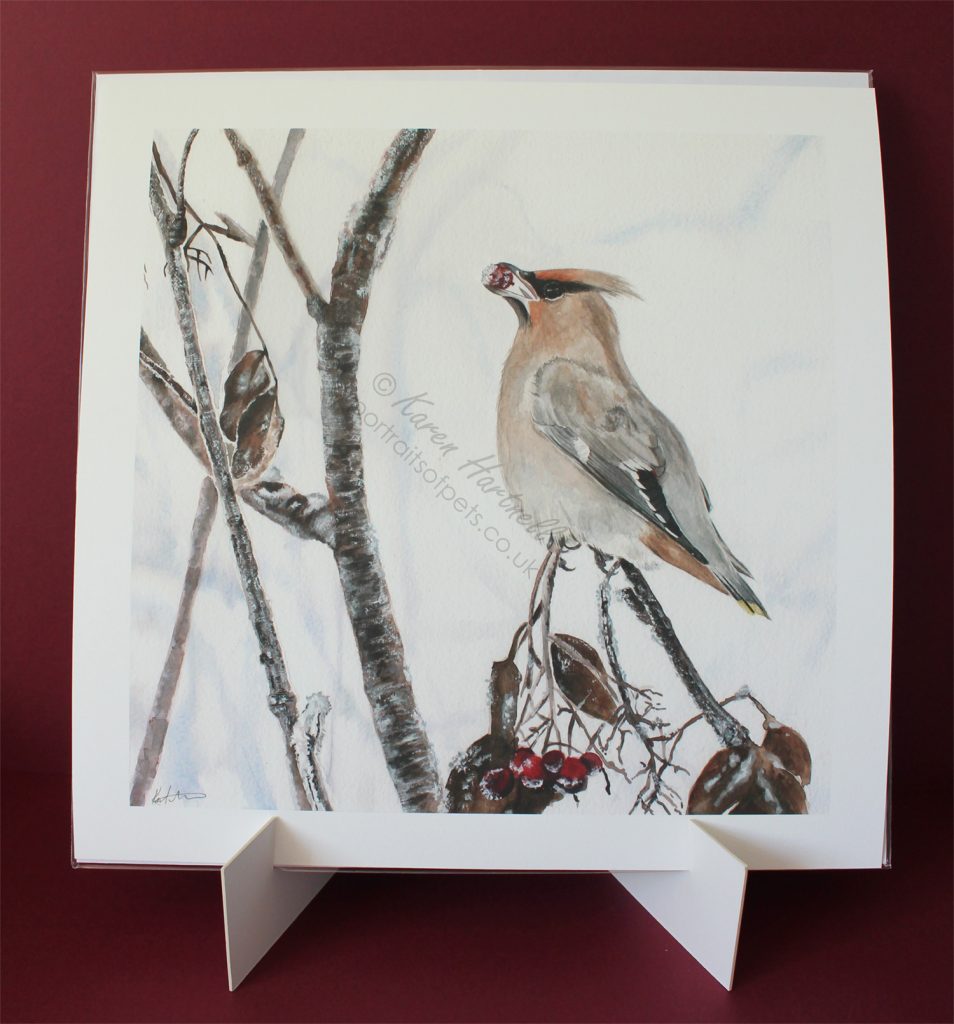 Winter waxwing visitors
I've been lucky to have a few sightings of Waxwings in recent years. It's a beautiful winter migrant to the UK. Waxwings are often spotted gorging on berries in supermarket car parks of all places!
My first Waxwing encounter was in October 2016, near Tongue in northern Scotland, and several others since then more local to home. The photo below shows a couple of the birds from my first encounter. Despite it being a wet day, I managed a photo, clearly showing off their crests. Frustratingly, I didn't have my camera with me the other times.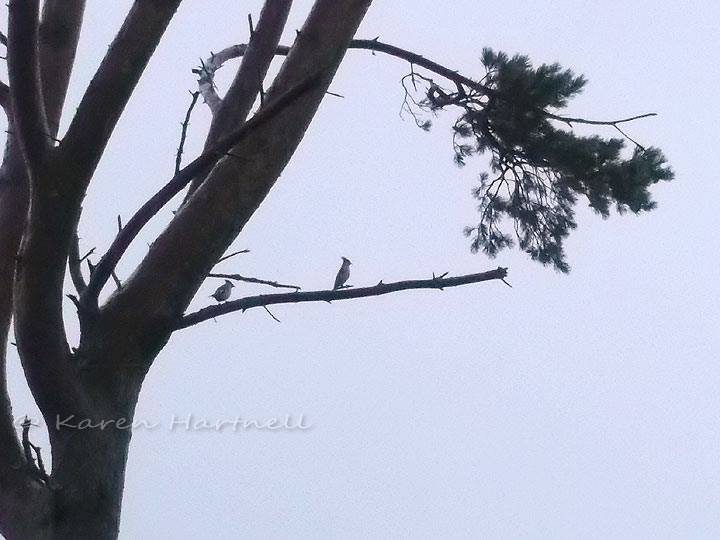 About fine art giclee prints
Printed by dStudio, giclée prints are produced using archival quality Fine Art Trade Guild approved printers, inks and papers. The reproductions are always of a very high quality.
How to purchase
Finally, if you are interested in either the original painting or a print, both are located in my online shop. I have a selection of other wildlife prints and artwork available in various price ranges.